Sunday September 25, 2022
Washington News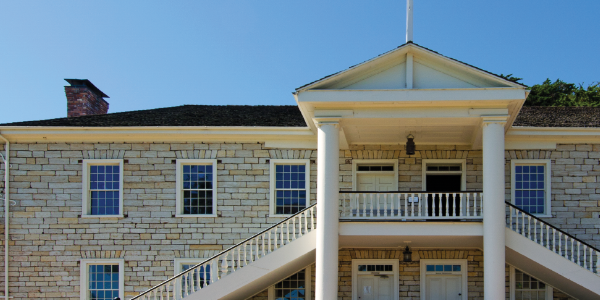 New Plan to Increase Retirement Savings
Congress is working on major legislation that could result in a $3.5 trillion spending bill. Many House Committees are tasked to write different parts of the massive legislation. As part of that process, on September 10, 2021, the House Ways and Means Committee passed a $47 billion retirement savings bill.

The goal of the bill is to increase retirement savings - especially for low-income individuals. Government data indicates that one third of workers in the private sector currently do not have access to a retirement plan. Workers without access to retirement plans are those who are also most likely to be earning low wages in service industries who need assistance saving for retirement.

The new bill requires businesses that have been in existence for at least two years and have more than five employees to offer a workplace retirement plan.

For at least 15 years, Committee Chair Richard Neal (D-MA) has been proposing a provision requiring companies to create retirement plans. In addition to creating the retirement plan, these companies will also be required to enroll employees.

The bill would also expand the Saver's Credit. The proposed credit of up to $500 is essentially a federal match for individuals with low incomes. The new match will be refundable, meaning that those without income tax liability will receive a credit contributed directly into their retirement accounts. The Saver's Credit is available for individuals with incomes of $25,000 or less per year, or married couples filing jointly with incomes under $50,000.

Chairman Neal stated, "Nearly one-third of Americans have no retirement savings at all." The American Retirement Association estimates that a workplace mandate along with an improved Saver's Credit would help 62 million more workers save for retirement. The new bill also will assist minority individuals. Many minority workers do not have access to a workplace retirement plan.

House Ways and Means Committee Ranking Member Kevin Brady (R-TX) was concerned about an excise tax to encourage businesses to set up the new retirement plans. He stated, "Main Street now faces an onerous new mandate from Washington and a tax penalty if they do not comply." Companies that have been in existence for over two years with more than five employees would be required to create a retirement plan or pay a $10-per-day excise tax per employee. The tax would be applicable for up to 90 days.

Editor's Note: There are 15 committees in the House of Representatives that are working on various provisions of the $3.5 trillion spending bill. The House Ways and Means Committee will be considering many other provisions during the next three weeks.

Published September 10, 2021
Previous Articles