Become a Member This Year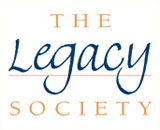 The NAM Endowment Fund's distinguished Legacy Society will honor all planned giving donors for their support of NAM's mission and recognizes future gifts needed to ensure a continuing source of funds to meet tomorrow's challenge of providing quality program's & services.
We would be honored to include you in our Legacy Society if you have:
Provided for NAM or NAM Endowment Fund in your will or trust.
Designated us as the beneficiary of a qualified retirement plan, life estate, savings bonds or stock, bank account, life insurance policy, IRA or real estate.
We welcome the opportunity to have a confidential conversation with you and your advisor at no obligation. If you do not have an advisor, we would be glad to put you in contact with professional members of our Estate Planning Council. We encourage you to visit the Gift Options section to learn more about these giving options and/or download a free Estate Planning Guide today from our website.
If you would like to join our Legacy Society, simply click here for a Statement of Intention or if you would like more information, please contact us at [email protected]. In addition, please check out our website, www.neflegacy.org, to see the latest donor story. It is a wonderful read!
Warmest,

Brian L. Carr
Chief Advancement Officer
Northwest Assistance Ministries


_________________________________________________________________________________________

NAM Endowment Fund
Legacy Society

NAM extends our deepest gratitude to those that have made the decision to invest in our future service to our community.

Lynne and Dave Anderson Donna Asbill
Denise and Buddy Bolt Carol and Paul Bowen
Brian Carr Ken Castlebury
Mary Helen Chachere Cindy and Scott Chenoweth
Margie and Rick Crump Darlis and Tom Fuller
Tony Gibbon Terry Ann Groner
Jack Hardison Beverly Johnson
Carole Little Linda and Harlan Martens
Marjorie and John M. Miller Beverly Mitchell
Connie and Carl Pietrzak Jackie and Pat Riley
Barbara and Rusty Schlattman Dr. Raul Sepulveda
Eloise Sutterfield Lauren and Brian Temple
Jeanie and Nolan Lehman Kathy and James Stevens

Thank You!