Mary Helen Chachere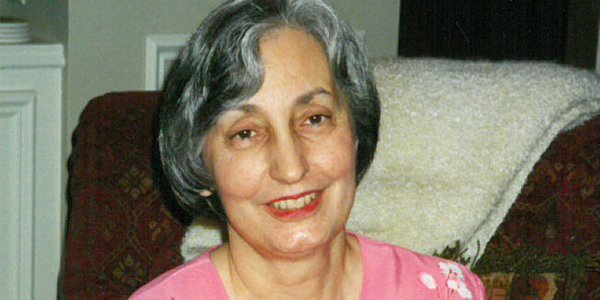 It all started with a box of items that were no longer needed.
Mary Helen Chachere and her husband, Barry, had just moved back to Houston from New Orleans. Mary Helen stopped by NAM's resale store to donate some items, and the clerk suggested she come back and volunteer. So she did.
That was 30 years ago, and Mary Helen has been volunteering at NAM ever since — in the resale store, then the food pantry, then the Assistance program. In 1988 she was invited to sit on a committee to research whether NAM should start a program for older adults. When that led to the creation of 60+ (which later became Fifty Plus), Mary Helen was right there to lend a hand with the new program — and still volunteers at Fifty Plus to this day.
"I just really like volunteering here," says Mary Helen. "Most of my years with Fifty Plus have been spent in the classroom, reading literature and solving the world's problems. I've had people from all over the world in my class — India, England, Scotland. The members have fascinating lives, and they've traveled all over."
Serving others has been a lifelong value for Mary Helen. She taught high school in Toldeo, Ohio for 17 years, and would often organize student projects to benefit those in need. She volunteered for an organization similar to NAM in New Orleans, and even partnered with her mom to reach out on a very personal level.
"My mom and I enjoyed making crafts," Mary Helen recalls. "With the money we made from the crafts, we would take a family — mother and kids — shopping for the holidays, until that $200 was spent. That way the mom got what she wanted for the kids, we took her to lunch, and it was one on one."
In planning for their future, Barry and Mary Helen continued the spirit of giving. The couple never had children, so they created trusts through which they could leave their estates to organizations they believed in. And both of them named NAM as one of those organizations.
Barry passed away in 2008, but Mary Helen continues to bless NAM with her time and enthusiastic support.
"I like to think that NAM's philosophy and my philosophy gel in terms of volunteering," she says. "Fostering a spirit of respect and charity is one of the reasons God created us, and this 'spirit' makes us more like Him." (Featured in Spring 2016 NAM Endowment Fund Newsletter)